Greenville, SC


Massage Therapy
Take Advantage of the Many Benefits of Massage Therapy
At Pure Motion, we aim to give you the relief you deserve. Our licensed massage therapist is on hand to supplement your healthcare regime by providing relaxation, reducing stress and anxiety, and helping with pain management, among a list of other benefits. 
What types of massage are offered at Pure Motion?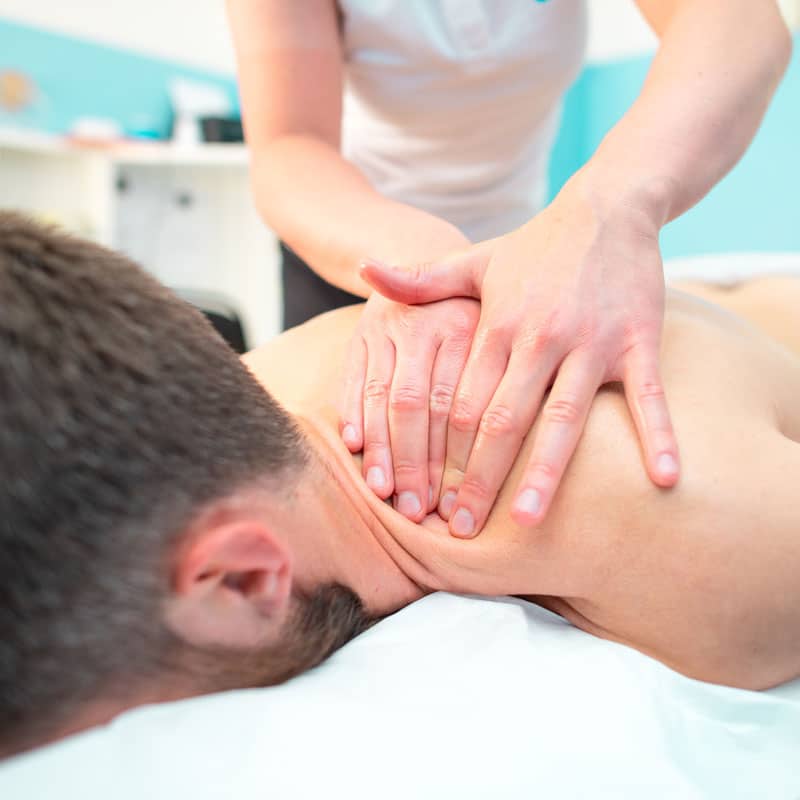 Swedish/relaxation


This form of massage focuses on a more gentle approach that's good for relaxing and releasing tension. This is a great choice if you're new to massage, sensitive to touch, or just want to ease some tightness.

Deep tissue


Ideal for clients who have chronic muscle issues, soreness, damage, or even anxiety, deep tissue massage uses a more forceful stroke that targets the deepest layers of the muscle and connective tissues. 

Trigger point


Areas of tightness in the muscle tissues are often called trigger points. This massage focuses on those points and aims to provide pain reduction by loosening them. You might opt for this type of massage if you have specific areas of the body that are giving you trouble.

Sports


Sports massage is a great option for athletes who want to maximize performance, prevent injuries, increase flexibility, and recover from intense workouts or strain. Many athletes utilize this therapy to keep their bodies in optimal condition.

Prenatal
Specifically designed for pregnant mothers, prenatal massage is similar to Swedish massage but is done in a manner that's safe for both mom and baby. Pregnancy brings a series of uncomfortable side effects like body aches, muscle tension, and lower back pain. This massage aims to reduce mild tension and to help you relax. 
Frequently Asked Questions
Massage therapy has a host of benefits. While relaxation is probably the most well-known advantage, massage can also help improve circulation, eliminate toxins, improve sleep, and increase flexibility. Many clients also see improvement with fibromyalgia, headaches, digestive issues, joint pain, and lymph node function. 
Before beginning, our massage therapist will ask you some general questions about your health and what you aim to get out of your massage. She'll leave the room so you can undress to the point where you're comfortable and lie on a table covered by a blanket. During your massage, our therapist will apply practiced techniques to help you get the most out of your session. If the pressure used is too soft or too firm, don't be afraid to speak up! We want you to leave relaxed and rejuvenated.